Job success for Tom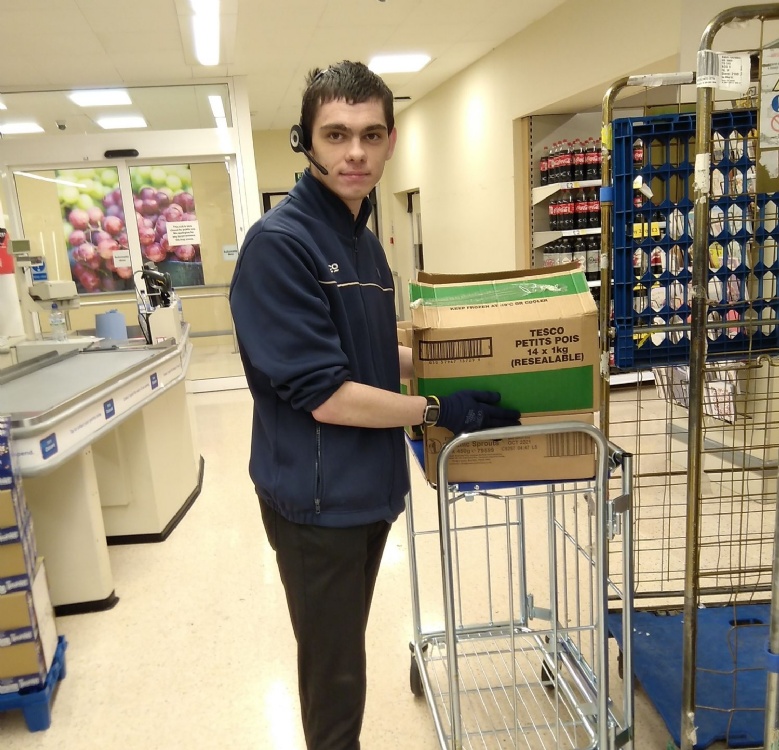 Congratulations to Tom, in Flint class, who has been offered a part-time job at Tesco Metro in Newbury, following work experience arranged through our World of Work programme.
Tom had previously participated in an extended work placement at Sainsbury's, before moving to Tesco Metro last October to stretch his skills in a different retail environment.
The store management were quick to notice Tom's enthusiasm and "can do" attitude, and have offered him a permanent, part-time position on their stock replenishment team.
We are delighted for Tom with this fantastic result!