National Non-Fiction November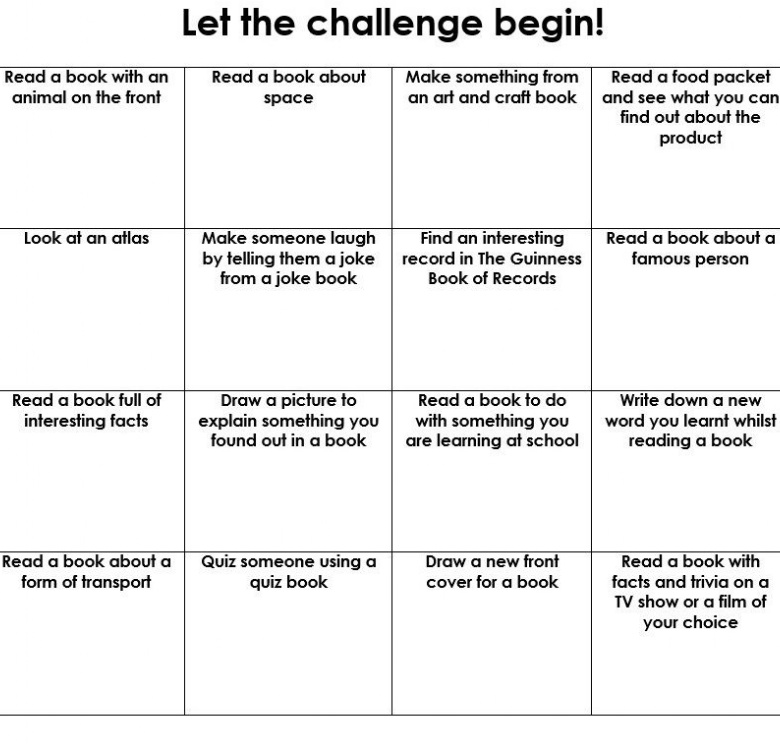 At The Castle School, we are celebrating National Non-Fiction November by encouraging students to read more non-fiction material.
One way your child can take part is by playing Non-Fiction Bingo!
How many of these 'books' can your child look at in November? Can they read 4 in a row or even all of them for a Full House?
For this challenge, the definition of 'read' can be reading a book, looking at a book with a family member or a friend, having a book read to you or looking at the pictures and captions. We know that non-fiction books can be long so you don't need to read the whole book.
Download the bingo sheet by clicking below - good luck