A Day at the Races (Well, Racecourse at least!)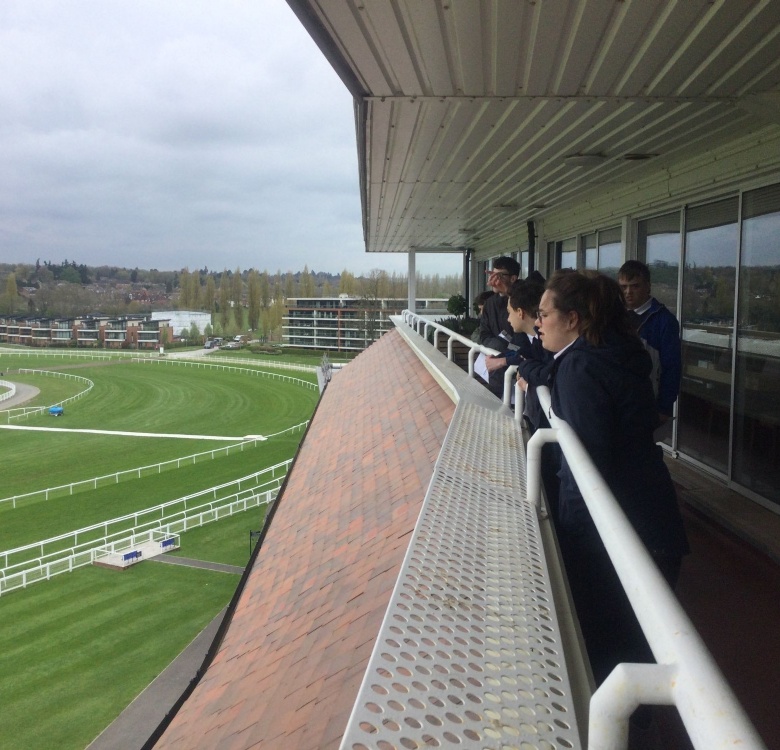 Oxford class went on a work place visit to Newbury Racecourse to learn about the variety of jobs that they have onsite. We met with Claire and Nigel who gave us a tour of the site. We started off in the stables and talked to Pippa the stable manager, she talked about how she prepares all the stables and makes sure that all the horses are well cared for when they come to Newbury to race. We then visited the Rocking Horse Nursery, Mel and Richard showed us around the different rooms, and we met some of the young children and babies. We then met with Sean who talked about how he looks after the outdoor spaces, gardens and lawns. After, we went to the Owners Club and talked with Frank about catering, and met Will and Aaron (apprentices) who talked about their roles in the catering business onsite. Nigel and Claire then took us to the press box and talked about security, maintenance and admin roles. We finished off our morning with a visit to The Lodge, we talked to Holly about hospitality roles in the hotel.
Dante - I liked exploring the racecourse.
Harvey - I really enjoyed the hotel.
Jack - I really enjoyed looking at the stables and looking at the race track.
Bobbi - My favourite part was looking at the playroom in the nursery.
Alex - I enjoyed going to the lodge hotel.
Olivia - I liked visiting the stable.
Ethan - I enjoyed learning about the security guards, learning about looking after the grass. All of it was interesting.
Joe - I really enjoyed learning about how to look after the racehorses.