Castle School Harvest Festival and Bake-Off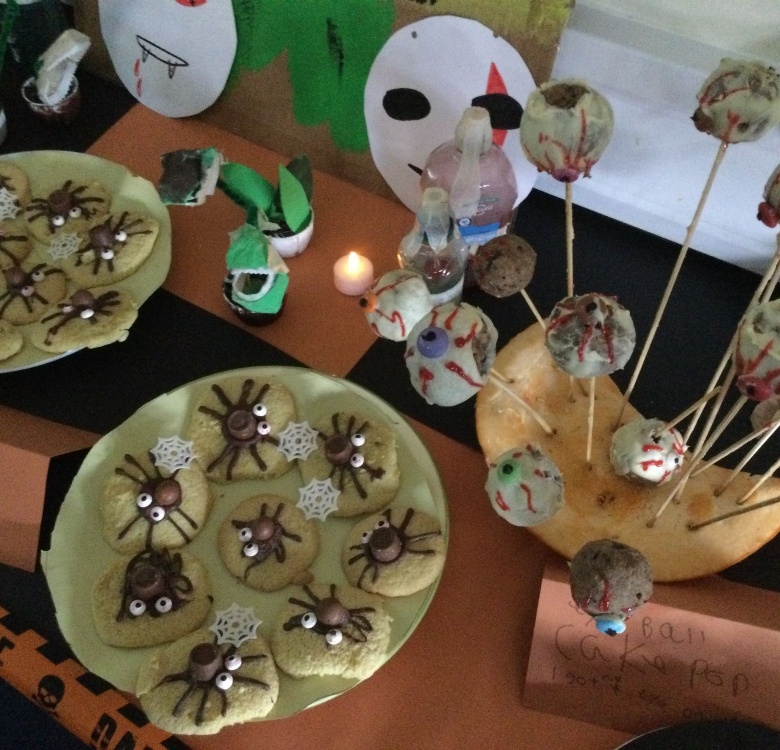 P4PC have working very hard to plan, organise and run our whole school Harvest Day, which took place today.
We had a fantastic Castle School Bake Off. The judges said: "It was immense and such a lovely experience"
Here are the winners:
Stuck at It Award – Pendennis
Decoration and Presentation – Colchester
Flavour Combination – Dunnottar
Creative Genius – Skipton
Overall Bake-Off Winner – Tiverton
P4PC organised lots of harvest activities in the hall, including vegetable painting, conker rolling and pin the wheel on the Tractor. It was wonderful to see students from across the school taking part and enjoying the events together. The hall was decorated beautifully with the students' harvest creations.
Thank you for all your kind donations for the food bank collection. If you would to send any more donations, there is still time after half term. P4PC will be taking the donations to the food bank, on the 6th November.
This afternoon everyone enjoyed a disco in the hall.