Oxford Class Baking Challenge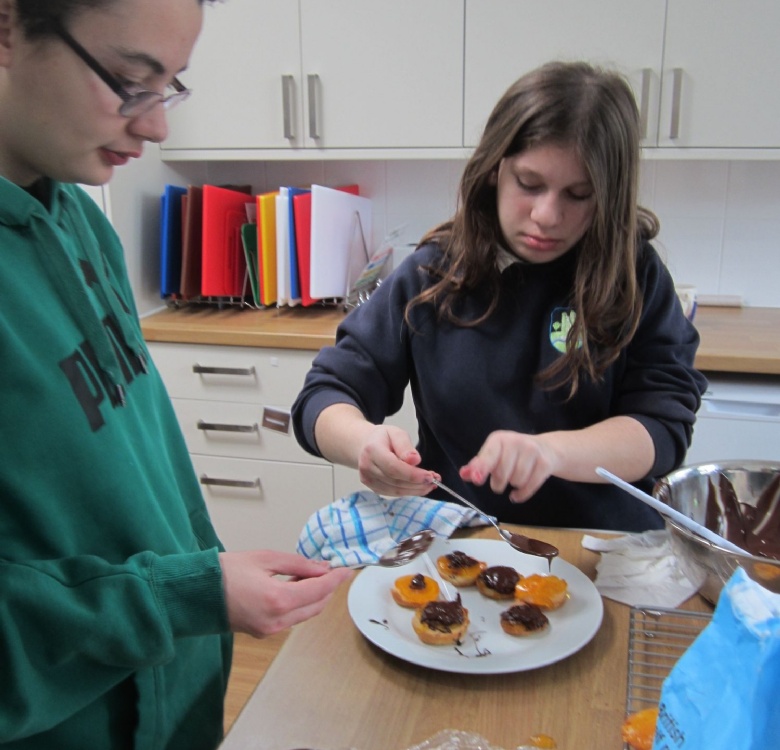 This week, as part of their ASDAN Foodwise lesson, Oxford Class tackled the tricky art of baking Jaffa cakes.
They worked collaboratively to compete against each other in a 'Great British Bake Off' style competition. They were required to make a whisked sponge for the base of the Jaffa cakes, set and cut orange jelly for the middle and then finish them with melted dark chocolate. The finished bakes were judged by our own Mary Berry, Caroline! She was impressed with the appearance, texture and taste of all the Jaffa cakes but the Star Baking Team were Alfie and Cameron.