John Lewis Community Matters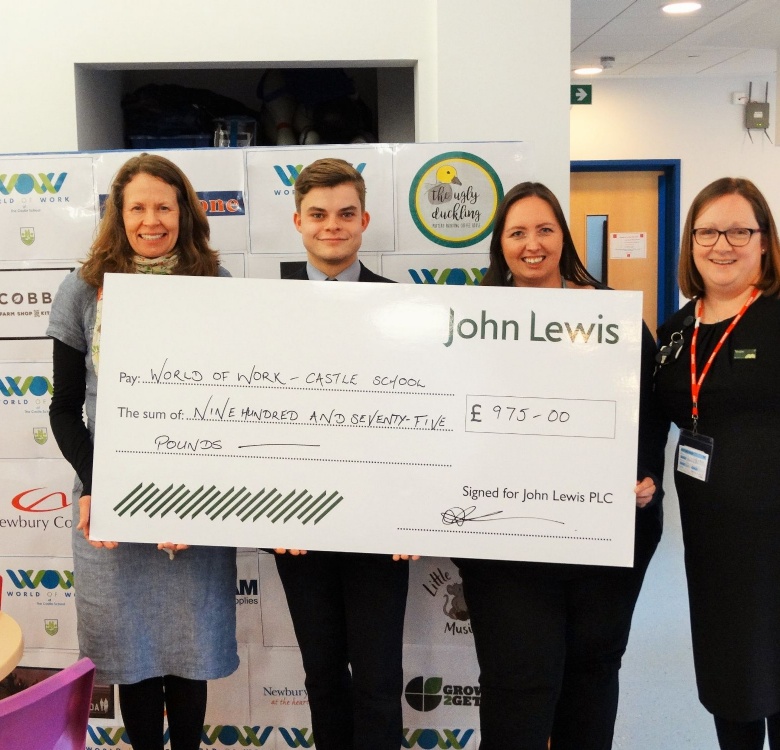 Some time ago the Castle School had the opportunity to take part in the John Lewis Community Matters scheme. This is where local charities are featured on collection bins in the John Lewis store, and customers choose who they would like to support, by putting green tokens in the appropriate container. John Lewis then donates money to these organisations, according to their share of the tokens.
We are very happy to announce that we did very well in the voting, and earlier this week two members of the John Lewis team visited the Castle School Post-16 during a "World of Work" lesson, and presented us with a cheque for £975.
This money will be used specifically to support the Castle School "World of Work" programme, which focuses on building workplace skills, to help our students find employment when they leave school. We do this through work experience, job coaching, educational visits and training in the classroom. The money will be used in many ways to help students get the most out of this, for example to buy workplace clothing and equipment or invest in specific training.
We would like to say a big thank you to John Lewis for their generous donation.