Friends of Castle School
Friends of Castle School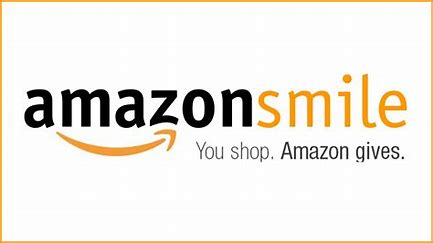 How to support us when you buy something online
If you shop online, you can help support Friends of The Castle School at the same time. There are two methods out there. One for Amazon purchases and one for other online retailers.
Amazon Smile
If you buy things from Amazon, there is now a way in which you can help Friends of The Castle to raise money for the Castle School. Please read the attached leaflet that will let you know all about it..
This is very exciting and could raise quite a bit of money for the school and enable us to buy more equipment and improve our facilities.
Other online retailers
When you are shopping online, please remember to use easyfundraising! Over 4,300 shops and sites will donate to Friends of Castle School for FREE when you use easyfundraising to shop with them. This means you can raise donations for us no matter what you're buying – whether that's gadgets, electricals, games consoles, toys, clothes, gifts or anything else!
These donations make a BIG difference to us and don't cost you anything extra, so please keep us in mind while you're grabbing a bargain.
For great deals and offers, visit: https://www.easyfundraising.org.uk/causes/friendsofcastleschool/?utm_campaign=raise-more&utm_medium=email&utm_content=rm-bf20-e1
All you need to do is:
1. Go to https://www.easyfundraising.org.uk/causes/friendsofcastleschool/?utm_campaign=raise-more and join for free.
2. Every time you shop online, go to easyfundraising first to find the site you want and start shopping.
3. After you've checked out, the retailer will make a donation to Friends of Castle School at no extra cost to you whatsoever!
There are no catches or hidden charges and Friends of Castle School will be really grateful for your donations.
Thank you for your support, these donations will help so much.
About Friends of The Castle (FOC)
Read our latest newsletter by clicking here.
The Friends of Castle School has now relaunched and we are a committee of 10 members. Friends of Castle School is a registered charity (No. 291153) and is important to the school as a means of bringing together parents, pupils and staff for social events and fundraising.
The objectives of the charity are to advance and enhance the education of the pupils at the Castle School by providing and assisting in the provision of facilities for education at the school (not normally provided by the Local Education Authority). We also want to plan activities that enable our school community to interact and attend events which support the school and advance the education of the pupils attending it.
If you would like to know more about the Friends of Castle School or would be interested in volunteering or donating, please call 01635 42976 (main school office) or email friendsofcastle@castle.w-berks.sch.uk
Registered Charity No. 291153