Rebound Therapy
Welcome to Rebound Therapy at The Castle School!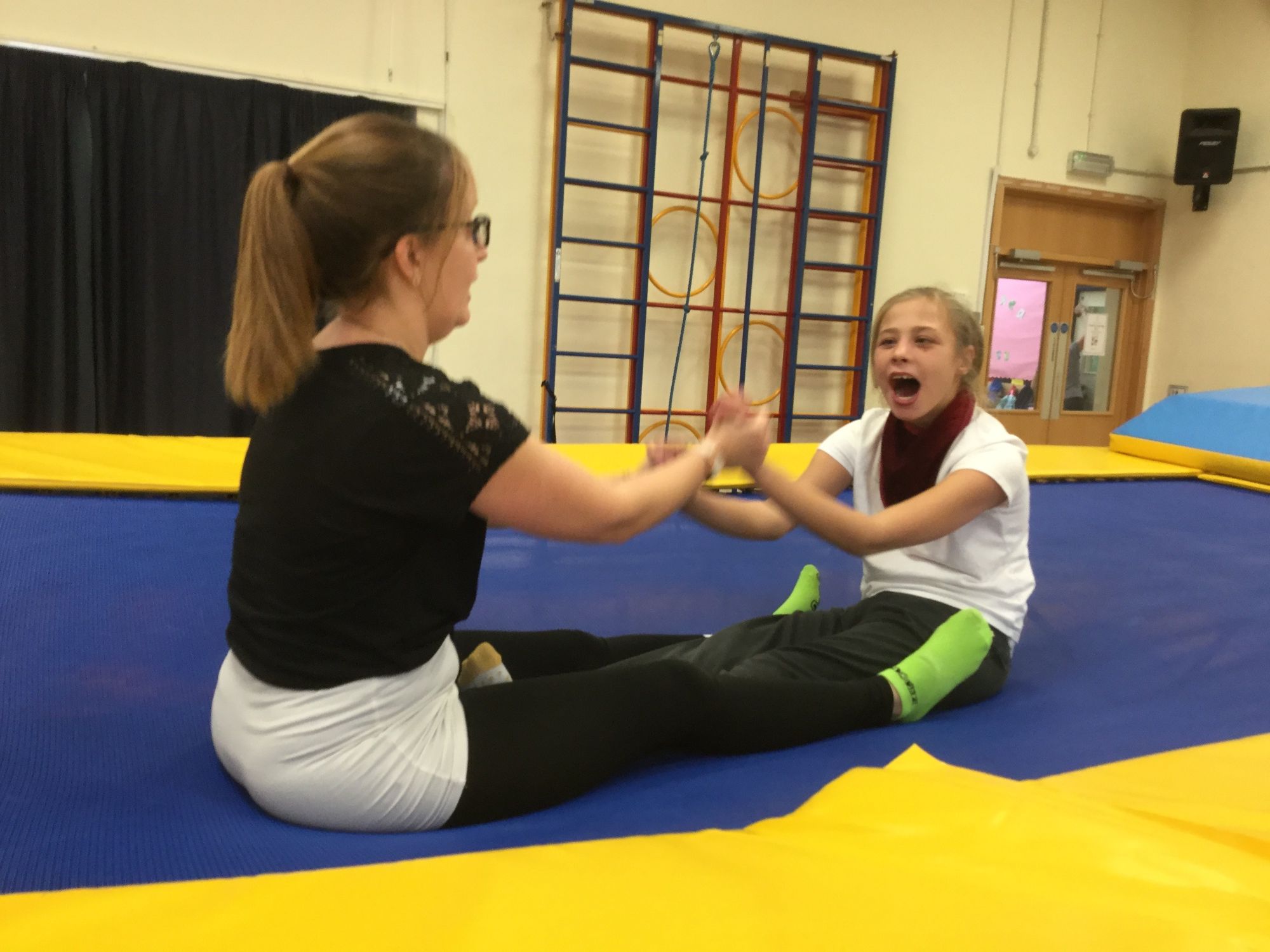 'Rebound Therapy' was named by the founder Eddy Anderson in 1969 to describe the use of trampolines to provide opportunities for movement, therapies and recreation for people across the whole spectrum of special needs. The therapy involves using the moving bed of the trampoline to promote movement in the participant.
When bouncing, the pupils will be working with a qualified Rebound Instructor; this person may lead the bouncing or simply facilitate the session. The pairing of the pupil with the Instructor during the session can help improve social awareness, with the use of constant Eye Contact, and vocalizations due to higher cardio-respiratory rates.
Rebound Therapy is used to promote movement, balance, an increase or decrease of muscle tone, improve fitness, exercise tolerance and communication skills, just to name a few. (See Benefits table)
THE BENEFITS OF REBOUND THERAPY
Include the Developing and Improvement of:

Trust and confidence in coach and assistant

Social awareness

Eye contact

Self-image

Self confidence

Independence

Communication

Patience

Strength of limb

Muscle tone

Balance

Spatial awareness

Body awareness

Co-ordination

Height and depth perception

Freedom of movement

Relaxation

Stamina

Reaction speed

Numeracy

Colour recognition

Fun and enjoyment

Sense of achievement

Other benefits include:

Stimulation of digestive system

Improved bowel function

Internal organ massage

Clearing of toxins from the body