Right Respecting Schools Award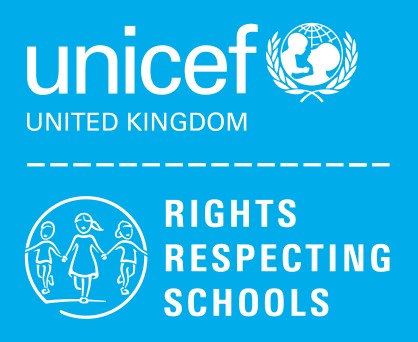 We have been awarded Rights Respecting Schools Award Level 1. This award demonstrates the huge and unwavering committment that the staff, pupils, governors at The Castle School have for the rights of the child.
'A better life for everyone' underpins this award which is based on the United Nations Convention on the Rights of the Child. Our pupils are involved in understanding their rights and using these in their everyday school lives. Everything we do at The Castle School is in the best interests of the child (Article 3) and without discrimination (Article 2).
The Unicef UK Rights Respecting School Award (RRSA) is based on principles of equality, dignity, respect, non-discrimination and participation. The RRSA seeks to put the UN Convention on the Rights of the Child at the heart of a school's ethos and culture to improve well-being and develop every child's talents and abilities to their full potential. A Rights Respecting School is a community where children's rights are learnt, taught, practised, respected, protected and promoted. Young people and the school community learn about children's rights by putting them into practice every day. Please watch our Powerpoint for more information.
Click here to read a bit more about what a Rights Respecting School does